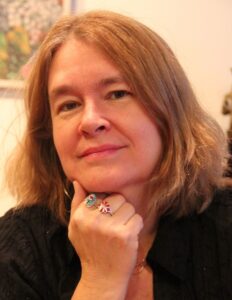 Hi, dear readers.
I write urban, historical, and paranormal fantasy with slow burn romance and suspense.
My newest is The Sleuths of Shadow Salon series, starring Celestine and Luna, two fierce supernatural investigators solving crimes in Savannah. I love crafting page-turning paranormal crime procedurals! I'm thrilled that in 2016 I hit the USA Today bestseller lists, and in 2019 my historical fantasy Witch of the Wild Beasts won second place in the Valley Forge romance writers' Sheila contest! I've also earned two New York Public Library Best Books, and an indie notable for my Fireseed series. I'm one proud book mama!
I love meeting readers and I attend many book events, so check my events page to see if I have an appearance near you. Occasionally, I'm on creative writing panels at book cons, specializing in crafting the novel and writing fantasy.
Over the years, I've held an array of colorful jobs, including a stint as a sail-maker, a solar-heated swimming pool cover designer, and as a designer of children's fabrics and watch faces. I've illustrated books and shown my paintings in galleries. Yet, writing and storytelling is the best job ever! There's nothing as alluring as creating a new world brimming with feisty, unpredictable characters who are getting into dreadful trouble and falling in love with each other all over the place. And it's wicked fun to inject jarring twists and turns no one sees coming.
I'm a fan of chocolate, coffee, cabbage and tea. TV shows? Arcane, Dark, Carnival Row, and Shadow and Bone are amazing. Films? The Revenant, Eastern Promises and Dr. Sleep to name a few. I also love to travel.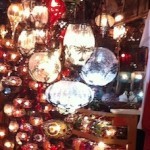 I've been to China, Russia, India, Europe and Turkey. Who knows where I'll travel next? Any suggestions? You can be sure I'll take notes when I'm there, and I'll pack an extra suitcase for shiny bazaar items like these lanterns from Istanbul.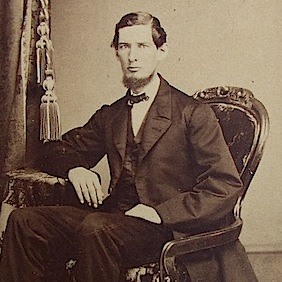 I grew up in Philly, where I raised an army of escape-artist hamsters that terrorized my mom. I wrote mystery and fantasy tales, and I drew the book covers for them. My great, great uncle Charles wrote stories and textbooks for kids. His office was the Philadelphia Library. He had gigantic feet and he resembled Abe Lincoln. Here's a picture of him. Agree?   Welcome to my world! Feel free to poke around. Want to keep up with my events, books, news? Subscribe to my newsletter.