Book 1 Fireseed series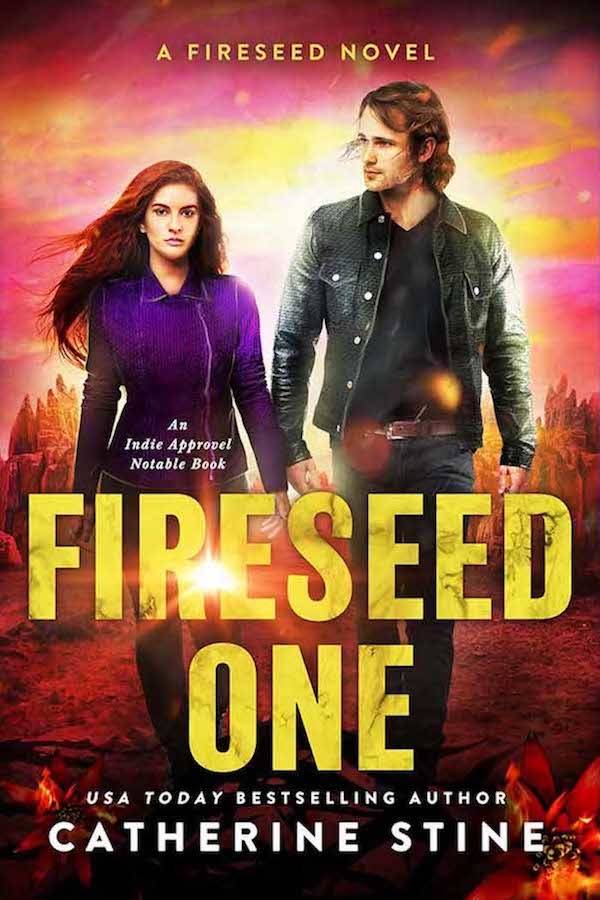 Book 1 of the Fireseed novels
Books can be read in any order.
A mysterious drowning, a beautiful terrorist and a desperate search for a magical hybrid.
What if only your very worst enemy could help you save the world?
The year is 2089 on earth with soaring heat, toxic waters, tricked-out amphibious vehicles, ice-themed dance clubs and fish that grow up on vines. Varik Teitur inherits a vast sea farm after the suspicious death of his marine biologist father.
When Marisa Baron, a beautiful and shrewd terrorist, who knows way too much about Varik's father's work, tries to steal seed disks from the world's food bank, Varik is forced to put his dreams of becoming a doctor on hold and venture with her, into a hot zone teeming with treacherous nomads and a Fireseed cult who worships his dead father, in order to search for Fireseed, a seemingly magical hybrid plant that may not even exist. Fans of Divergent and Under the Never Sky will likely enjoy this YA dystopian romance. An Indie Reader notable.
People are saying:
"Stine's uncanny world building is both horrifying and hilarious.
"Extremely clever plot!" - Parafantasy
"Sweet romance in this action adventure."

-

Magick Pen
"Emotional thrill ride!" - Electrifying Reviews
Book 2 Fireseed series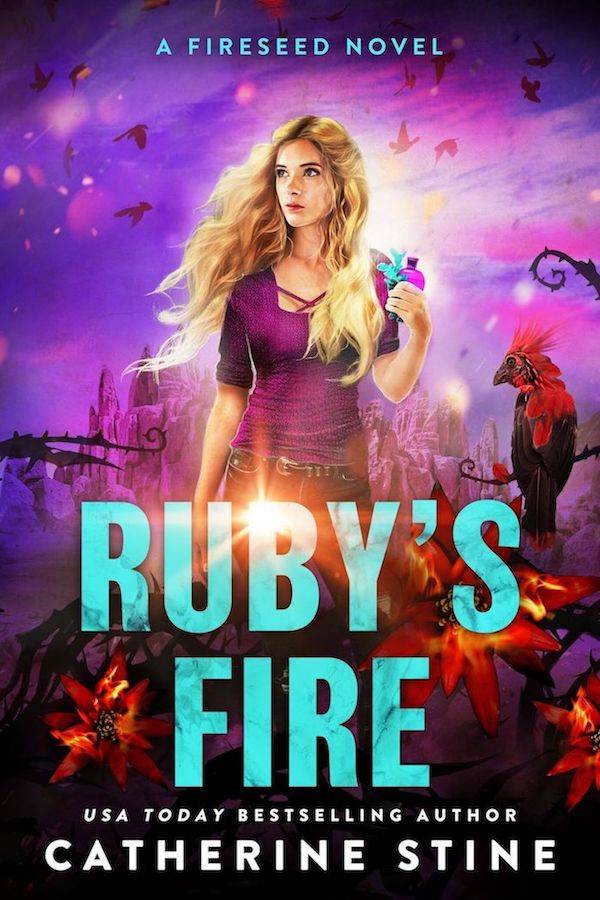 Book 2 of the Fireseed novels
If everything about you changes, what remains?
Seventeen year-old Ruby, long-pledged to the much older Stiles from the Fireseed desert cult, escapes with only a change of clothes, a pouch of Oblivion Powder and her mute little brother, Thorn. Arriving at The Greening, a boarding school for orphaned teens, she can finally stop running. Or can she? The Greening is not what it seems. Students are rampaging out of control and as she cares for the secret Fireseed crop, she experiences frightening physical changes.
She's ashamed of her attraction to burly, hard-talking Blane, the resident bodyguard, and wonders why she can't be happy with the gentler Armonk. She considers her great beauty a liability, a thing she's misused in order to survive. But how is she to stop her dependence on Oblivion to find a real beauty within, using her talent as a maker of salves, when she has nightmares of Stiles without it?
When George Axiom, wealthy mogul of Vegas-by-the-Sea offers a huge cash prize for the winner of a contest, Ruby is hopeful she might collect the prize to rescue her family and friends from what she now knows is a dangerous cult. Yet, when Stiles comes to reclaim her, and Thorn sickens after creating the most astonishing contest project of all, the world Ruby knows is changed forever. This dystopian romance is set in 2099 on earth. Finalist in YA Next Gen indie awards. Fireseed books can be read in any order.
People are saying:
"Romance, betrayal, secrets, great world-building!" - Seeing Night Reviews
"Ruby kicked butt as the resident healer, plus good love triangle!" - Amazon reader
"You know when you get a book and it's much better than you thought it would be? Ruby's Fire was definitely one of those! I absolutely loved it. Amazing plot and fantastic twist I didn't see coming." - (Mis) Adventures of a Twenty-Something Year-Old Girl
"I can't even begin to tell you how smoothly the writing flows. It's perfect. No joke. I went into this book not knowing what to expect and what I got was an amazing storyline." - Words Create Scenes
Sequel novella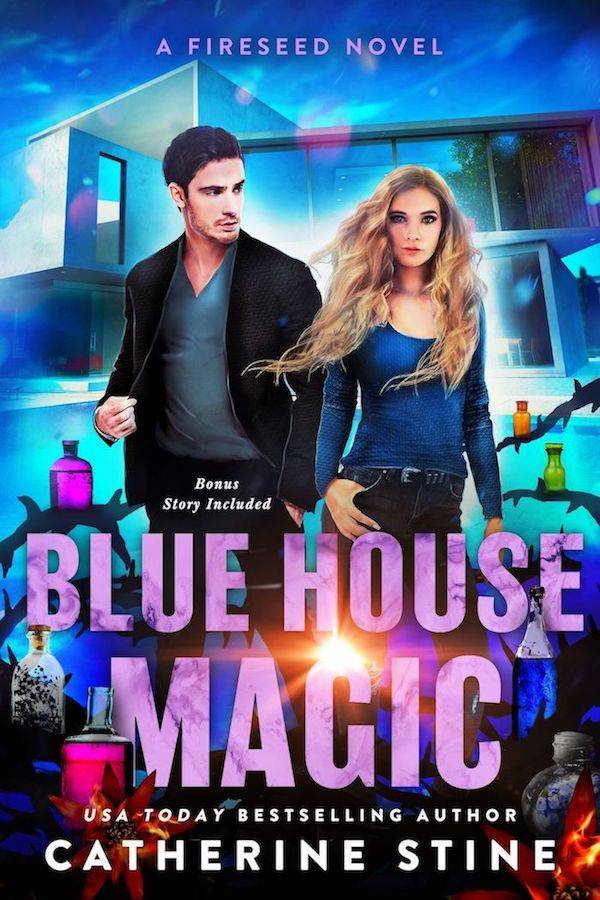 Sequel novella of the Fireseed novels plus bonus story!
Can Ruby, a talented seer find a cure for the baffling plague drifting down from the enemy north before it's too late?
This little treasure box of stories is a great intro to Stine's work. It also includes her story A Strange Penitence, where a young artist pays a supernatural price when a drawing trip turns deadly, and the first chapter of Fireseed One (book 1).
People are saying:
"Take a long look at this future, you might want to take notes."
"Poetic and compelling. Stine creates vivid images with beautifully flowing words."
"I was pleasantly surprised at how well this novella was written. It richly introduced me to this new world and society, and I feel like in just a few chapters, I got to know both main characters (Blane and Ruby). They obviously care for each other deeply, and are rational in balancing their loyalty to their society and to humanity in general. It introduced me to Fireseed and its peculiarities."