Historical Fantasy set on the Jersey Shore. Great Beach Read!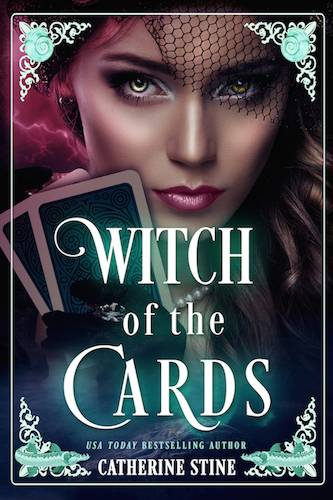 Novel Summary
Fiera was born a sea witch with no inkling of her power. And now it might be too late. 
Witch of the Cards is a supernatural romantic suspense set in 1932 on the Jersey shore. Fiera has left the Brooklyn orphanage where she was raised, and works in Manhattan as a nanny. She gets a lucky break when her boss pays for her vacation in Asbury Park. One evening, Fiera and her new friend Dulcie wander down the boardwalk and into Peter Dune's Tarot & Séance, where they attend a card reading. Fiera has an unsettling ability to sense future events and people's hidden agendas. She longs to either find out the origin of her powers or else banish them because as is, they make her feel crazy. When, during the reading, her energies somehow bond with Peter Dune's and form an undeniable ethereal force, a chain of revelations and dangerous events unspool. For one, Fiera finds out she is a witch from a powerful sea clan, but that someone is out to stop her blossoming power forever. And though she is falling in love with Peter, he also has a secret side. He's no card reader, but a private detective working to expose mediums. Despite this terrible betrayal, Fiera must make the choice to save Peter from a tragic Morro Cruise boat fire, or let him perish with his fellow investigators. Told in alternating viewpoints, Fiera and Peter each struggle against their deep attraction. Secrets, lies, even murder, lace this edgy fantasy. People are saying:
"Stine weaves a spell with magic, tarot cards & exquisitely terrifying underwater scenes."
"History and fantasy collide in a terrific explosion!"
"Witches, deceit, romance & friendship. Fun & creative."
"I loved the inclusion of the famous Morro Castle shipwreck as a key plot element. Salvador Dali & Bela Lugosi playing bit parts? Fabulous!"
Get it here:
Amazon USA, CA, UK, Kobo, iBooks, B&N
Twist on Oscar Wilde classic Relaunch!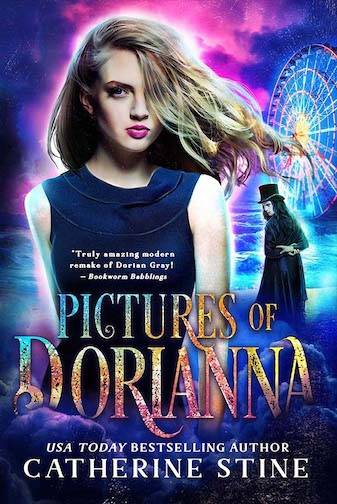 Novel Summary
Internet followers, beauty, power. It all sounded good. Until it transformed into a terrifying reality Dorianna couldn't stop. Dorianna is a dark twist for the Internet generation on A Picture of Dorian Gray. When her father is jailed, her mother ships lonely, plain Dorianna to her aunt's. There, Dorianna yearns to build a new identity, but the popular Lacey bullies her—mostly for getting attention from her ex, Ander. Ander takes Dorianna to Coney Island where Wilson, a videographer, creates a stunning compilation of her. She dreams of being an online sensation, as she's never even had a birthday party, and vows she'd give anything to go viral. Wilson claims he's the Prince of Darkness and warns her the pledge has downsides. Dorianna thinks he's joking. She has no idea of the dire consequences. She's thrust into the spotlight, and an incomprehensible nightmare. Not only is she prettier, she's gaining harmful powers of manipulation. When her powers grow beyond anything she can control, she's desperate but clueless as to how to stop it.
People are saying:
"Amazing modern remake of Dorian Gray!"
-Bookworm Babblings
"Incredible story with epic climax. Darkly enchanting."
- Page Unbound
"Vividly written. The characters stepped out of a creepy version of "Gossip Girl."
"Pictures of Dorianna is the creepiest thing I've read in a long time. I mean that in the best way!"
Get it here:
Amazon USA, UK, CA, AUS, DE, Kobo, Apple, B&N Nook
Goth prison Romance in Old Philadelphia!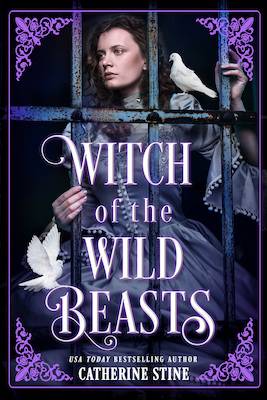 A second place winner in RWA's 2019 Valley Forge Sheila Contest! Novel Summary
When Evalina is imprisoned for witchcraft, will her supernatural bond with animals be her curse or salvation?
In 1854, Evalina Stowe witnesses the murder of her brother by Dr. Dowdrick, an enraged client at the tailor's where they work. Desperate to stop him, she rouses a swarm of wasps that sting the doctor while she stabs him with scissors, and then flees. At a subsequent job when birds race to her defense, Evalina is declared a witch and sent to Philadelphia's Eastern State Penitentiary.
While imprisoned, Evalina is horrified not only to learn that Dr. Dowdrick is still alive, but he's experimenting on inmates. Determined to get inside his Eclectic Medical School, to expose his nefarious activities, she's passionate about protecting fellow prisoners, especially Lewin, a child thief who knew her brother, and Birdy, a kind, resilient Welsh man serving time for a worker's death while blasting granite for the railroad.
Evalina, her friends and her "wild beasts" work against time to unmask Dowdrick's crimes when she participates with him in a symposium, showcasing Philadelphia's premium doctors. If they fail, not only will the doctor's evil deeds continue unchecked but Evalina and her crew will surely be hung. Actual historical figures such as Dr. Thomas Mutter and Charles Dickens spice up this thriller, brimming with historical gems.
Get it here:
Amazon USA, B&N/Nook, Apple, Kobo, Amazon CA, Amazon UK, Amazon AU, Amazon DE, Amazon IN