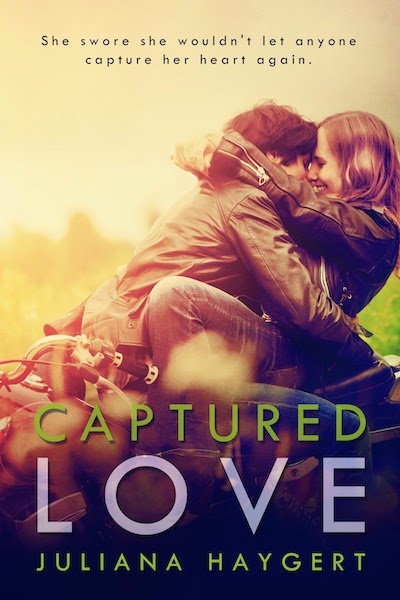 Idea City is participating in the cover reveal for Juliana Haygert's Captured Love, launching in November! She's offering two great giveaways: with Goodreads and Rafflecopter. Make sure to scroll down and enter!
About Captured Love
Contemporary, NA romance
70K, strong language & graphic scenes 
It's been four years since twenty-year-old Jessica Hayes has been home, but when she discovers her father is dying, she must return to her hometown in South Carolina and face her past. Jessica thought patching up her relationship with her father would be her biggest challenge, but when she runs into Ryan Dawson—the catalyst of all her problems—she wonders if coming home was a mistake.


Ryan knows he screwed up. Hell, he paid the price…with interest. But when he runs into his best friend's little sister, Jessica, he's reminded that his debt will never truly be paid. He may have turned his life around, but he can't undo the damage. So, he does what he should have done all those years ago. He stays away from Jessica, and all the other personal demons that still haunt him.


Jessica thought she wanted nothing to with Ryan, but something is different about him and she needs to know why. When she discovers the truth behind his change, she puts her troubles aside and tries to help him. But is putting her heart back in the line of fire worth disrupting her stable life back in Ohio, or will the past repeat itself, leaving her brokenhearted once again?
AUTHOR BIO
While Juliana Haygert dreams of being Wonder Woman, Buffy, or a blood elf shadow priest, she settles for the less exciting—but equally gratifying—life of a wife, mother, and author. Thousands of miles away from her former home in Brazil, she now resides in Connecticut and spends her days writing about kick-ass heroines and the heroes who drive them crazy.
Find Juliana on: twitter, website, Facebook, Goodreads