Get it at Amazon, iBook, Kobo, B&N, All Romance eBooks
About the author:
Bridie Hall writes YA and NA contemporary stories. She sold her first story at fourteen. Since then, she's written dozens more, translated books, studied writing, and started writing novels. Her days revolve around stories and words, her sleepless nights involve plotting and inventing fascinating new characters. Visit her: Website & Facebook
Next up is Christine Rain's steamy romance series Sasquatch Susies from Ellora's Cave. Zowie!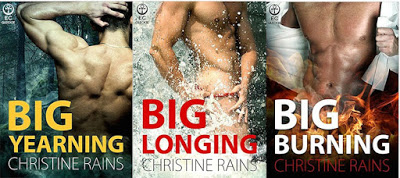 Pictures tell a thousand words, do they not? To learn more and nab your copies, head to Christine's special erotica page.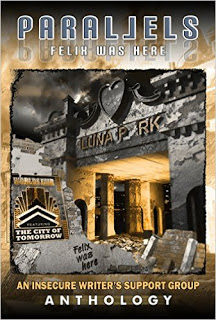 Next we'll switch gears to present a sci-fi anthology with a story from fellow Untethered Realms author, Cherie Reich and other talented speculative fiction folks. The collection is called Parallels and here's a summary:
Enter the realm of parallel universes!


What if the government tried to create the perfect utopia? Could a society linked to a supercomputer survive on its own? Do our reflections control secret lives on the other side of the mirror? Can one moment split a person's world forever?


Exploring the fantastic, ten authors offer incredible visions and captivating tales of diverse reality. Featuring the talents of L. G. Keltner, Crystal Collier, Hart Johnson, Cherie Reich, Sandra Cox, Yolanda Renee, Melanie Schulz, Sylvia Ney, Michael Abayomi, and Tamara Narayan.


Hand-picked by a panel of agents and authors, these ten tales will expand your imagination and twist the tropes of science fiction. Step through the portal and enter another dimension!
Get your copy at: Amazon, iBooks, Kobo. See it at Goodreads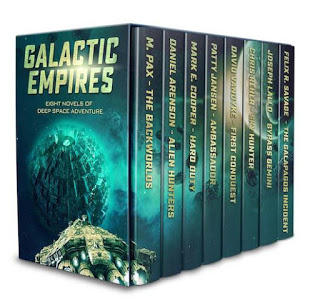 And finally, a spectacular boxed set of space fiction called Galactic Empires, with a novel from an Untethered Realms author, M. Pax.
Summary:
The Backworlds by M. Pax – A man struggles to survive in the harsh world of humanity's outer settlements and prove his father wrong.
Ambassador 1: Seeing Red by Patty Jansen – To look an alien superior in the eye is a deadly offense. To accuse him of a political murder…
Alien Hunters by Daniel Arenson – A scruffy alien pest controller faces an alien threat the likes of which the universe has never seen.
Hard Duty by Mark E. Cooper – Hostile aliens nearly eradicated humanity. Will the next encounter finish the job?
Bypass Gemini by Joseph Lallo – A disgraced racer pilot gets mixed up with a mega-corporation. Now he has to stop them.
Sky Hunter by Chris Reher – Sent to a human outpost to investigate sabotage, a pilot finds more trouble than she bargained for.
The Galapagos Incident by Felix Savage – A genocidal AI attacks the solar system, and a Space Corps agent has one chance of saving a bunch of asteroid squatters she was sent to evict.
First Conquest by David VanDyke – To find a home and keep humanity safe from hostile aliens, Task Force Conquest must fight to seize a new star system.