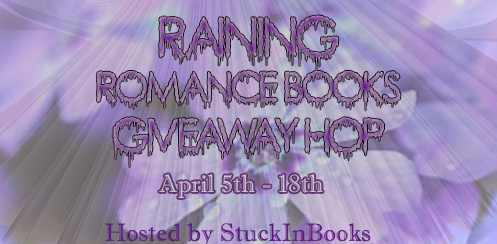 It's time for the Raining Romance Books giveaway blog hop, hosted by Stuck in Books! Idea City's giving away a couple of juicy picks. Check 'em out below and see who else is playing!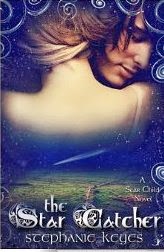 The Star Catcher by Stephanie Keyes Paranormal Romance
Magick and destiny intertwine as he fights to save his kingdom and the goddess he loves. Her kiss…the feel of her skin…the beat of her heart…For seventeen-year-old Kellen St. James, each memory is marred by a single sentence on a lone strip of paper. Cali has been taken…
Armed with an amulet that channels the ultimate power of Faerie, Kellen searches for his love. However, control of the amulet's energy comes with a price, and Kellen soon learns that Cali's captor has plans for the stone. With the threat of the Star Catcher's evil looming above Kellen and his kingdom, he'll have to free the Heart of Faerie and break the curse the binds the Children of Danu to the darkness. But before that, he has to find his real father, the king. No pressure, right?
Kellen and Cali will battle bewitched armies and unknown foes as they fight to stay together. Will Kellen embrace his immortal destiny? Or will his world, and the man he is fated to become, be destroyed by The Star Catcher?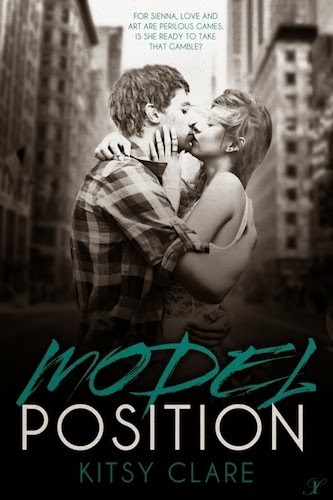 Model Position by Kitsy Clare New adult romance novella
In Manhattan's glitzy gallery scene love and art are perilous games. Will Sienna dare to play?
All too soon, artist Sienna Karr will graduate art school and be flung out into Manhattan's glamorous but cutthroat gallery scene. Luckily, she's just met Dave Hightower, heir to the hippest gallery ever. He's asked her on a date, and offered to introduce her to the gallery owner, his intimidating Aunt Lydia. Sienna's excited! Now she'll be able to climb the ranks and make those all-important art connections.
Trouble is, she's falling hard for the sexy live drawing model, Erik, whose sizzling green eyes seem to pierce right into her soul. Dare she risk losing those potential art contacts for love? Erik insists that Sienna is a real talent and her painting stands out above all the others. But she worries that he whispers this come-on line to every pretty art student who flocks around him during breaks. And her friends worry, is Erik up to her pay grade? What kind of guy chooses modeling for a living? Who is he, really? Her choice may be her ruin… or not, but she must decide fast. Everything in Sienna's super-organized life is turning to terrifying yet sweet chaos.
Enter to Win!
a Rafflecopter giveaway