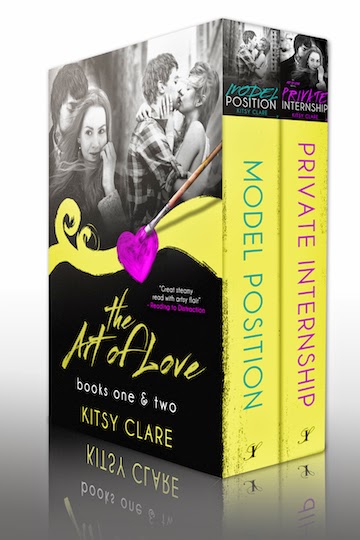 Spring is almost here! Are you excited? I know I am. And with it, come new activities, projects and books. I'm happy to say that Inkspell has put out a box set of my Art of Romance series: Model Position (novella) and Private Internship (full novel). So, now you can follow Sienna on her artistic journey.
It's now available in both paperback and ebook.
Amazon ebook & paperback, B&N paperback, Amazon UK ebook
Peeps are saying:
"Crazy fun, couldn't put it down!" -Netgalley reader
"I didn't know art could be that hot"-Ashelyn Drake
JUNE: I will be teaching Writing YA (& crossover/NA) fiction at the Philadelphia Writers' Conference June 12, 13 & 14, so if anyone is in the Philly, NJ, NY area and is up for a fun conference with some other great presenters sign up! The list of workshop leaders. PWC on Facebook. FAQs.
Conference Appearances: