Today I'll focus on my writing process, part of a craft thread that the talented
Donna Galanti
invited me to be a part of. A bit about Donna:

She writes suspense, YA, and middle grade fiction and is represented by Bill Contardi of Brandt & Hochman Literary. She's an International Thriller Writers Debut Author of the paranormal suspense novel A HUMAN ELEMENT (Echelon). Watch for her suspense novel A HIDDEN ELEMENT, the sequel to A HUMAN ELEMENT, coming summer 2014 by Imajin. Her middle grade series, JOSHUA AND THE LIGHTNING ROAD, debuts in 2015 by Month9Books.
Her writing process question made me wonder what is my writing process exactly?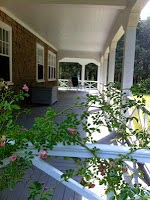 The Cape porch where I started to
write Fireseed One, Ruby's Fire
and Model Position
I tend to start projects in the beginning of the summer, often at the writing retreat I go to at the Cape, where I can get totally lost in daydreams. It takes me around six months to do a first draft, though I've done them faster: once for an American Girl project in a month (!!!) and another during Nanowrimo (61K words in a month). I'm trying to fast draft now, but it doesn't always work, because I'm the type of writer who needs to know where the plot is going first. Yes, I outline, but not in too much detail.
I work on one novel draft a time, though once in a while I'm revising one project, while drafting another. I get into my characters quite deeply, so it can get confusing to write two first drafts at once.
I've written middle grade lit, A Girl's Best Friend, a ghostwritten novel and a story called the Fashion Show for a Scholastic book club anthology. More recently, I've written YA: Refugees, Fireseed One, Ruby's Fire. And I'm continuing to write YA. I've also really gotten into writing new adult: Model Position, and the continuation of that storyline in my forthcoming novel, Private Internship. I love writing new adult, because the boundaries of what can be portrayed are pretty boundless. I like boundless.
And I like romance. We'll see where my journey takes me!
Taking a poll. What should I work on next? Book 3 of Sienna's artistic journey or
a historical romance set in the 30s?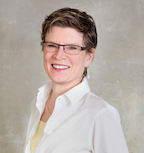 And now, I'm happy to introduce the two writers who I've selected to talk about their writing journeys for their own posts on May 21.
The first author is Helen Mallon, who writes contemporary fiction that straddles the line between literary and women's fiction (if you had to categorize it, which she may give me a sharp elbow nudge for doing). Her writing truly impresses me: her wordcraft and character portrayals are masterful. And she's got a brand new bundle of stories coming out!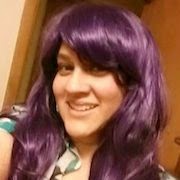 The second is Elizabeth Arroyo, a wonderful author of paranormal and romantic fiction. Her dark fantasy series The Second Sign and The Second Shadow are real rollercoaster rides.
So make sure to check out their posts on Wednesday, May 21!
What's one hallmark aspect of your writing process?