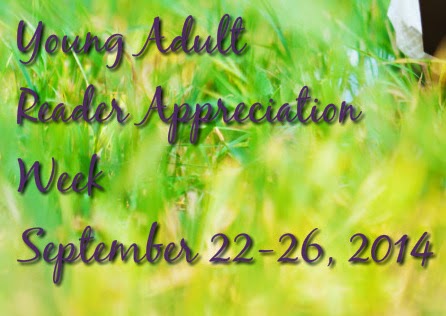 Today, for the YA Reader Appreciation Blog fest Lisa Brown Roberts is talking about how she became a writer. (And today, I'm on her blog chatting about the same thing!) See the entire week's lineup here. Lisa's HOW TO DROP A CLASS (AND FALL IN LOVE) releases in February 2015 from Entangled Teen. Take it away, Lisa!
I always knew I wanted to be a writer, starting in the second grade with my riveting story of a family of coffee cups living under the sea. Don't ask…
So many books impacted me, it's hard to know where to start but here are a few YA classics I loved back in the day: HARRIET THE SPY by Louise Fitzhugh, FROM THE MIXED UP FILES OF MRS. BASIL E. FRANKWATER, by E.L. Konigsburg, everything by Judy Blume, PARDON ME, YOU'RE STEPPING ON MY EYEBALL (and everything else by Paul Zindel), THE CAT ATE MY GYMSUIT by Paula Danziger, and THE CHOCOLATE WAR by Robert Cormier.
My elementary and high school teachers always encouraged me as a writer, and one of my favorite high school memories was meeting Robert Cormier. My language arts teacher won a contest and the prize was him coming to speak at our school. I'll never forget her introducing me to him as a "budding author." He was gracious and kind, treating the introduction quite seriously.
Over the years, I stuttered and stopped with writing, starting lots of manuscripts but never finishing them, while job-hopping from one boring job to the next, dissatisfied with my life's direction but crippled by self-doubt, that killer of dreams.
J.K. Rowling is the reason I finally got serious about writing again. After reading the first Harry Potter book, I remembered what it was like to fall madly in love with a fictional world. I remembered the passionate way I'd loved books when I was younger and I wanted to feel that book love again. I wanted to create that book love, so I joined SCBWI, thinking I wanted to write middle grade novels.
During a regional SCBWI conference, I participated in a "writers' studio" workshop in which we submitted pages for a critique with the amazing Julie Anne Peters. It was a fantastic experience, and after the conference she invited me to join her critique group.
Joining my critique group changed my life as a writer. I always tell people I've gained the equivalent of an MFA from my critique partners. We critique entire books, at least four a year, often more, in all genres including mystery, fantasy, romance, mainstream, nonfiction, YA, middle-grade, picture book and adult. We learn from each other, cheer for each other, and have an honorary member named Whiney Writer, whom we've all been known to channel.
Once I truly decided to take myself seriously as a writer, everything changed. I believe that when you ignite your passion and feed it regularly with care and attention, you connect with the creative force powering the universe. I'm sure plenty of people roll their eyes when I talk like this but I've lived it, so I believe it.
My critique partners helped me figure out that my natural voice is YA, and that I love writing romance, especially between two people voted least likely to hook up. It's an enduring and endearing trope, and one I never tire of. In fact, I think I hear an argument brewing right now between two people who keep waking me up at 3:00 a.m. to tell their story…
HOW TO DROP A CLASS (AND FALL IN LOVE) by Lisa Brown Roberts releases in February 2015 from Entangled Teen.
Darcy Covington is completely unprepared when her car is repossessed from her elite private school and her new nickname, Repo Girl, goes viral. Used to hiding in the shadows of her larger-than-life infomercial king dad and drama queen best friend, Darcy's forced into the spotlight when her dad goes AWOL. Can Darcy make a new life for herself and her family on the run-down side of town, decipher the cryptic clues to find her missing dad, and even fall in love along the way?
In celebration of YA Reader Appreciation Week, from September 22-26, 2014, follow Lisa on Twitter and you might win free books and swag!
Pre-order Links: iBooks, Amazon, Barnes & Noble, Kobo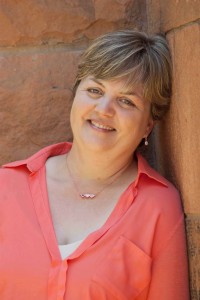 Lisa Brown Roberts still hasn't recovered from the teenage trauma of nearly tweezing off both of her eyebrows and having to pencil them in for an entire school year. This and other angst-filled memories inspire her to write and read YA books about navigating life's painful and funny dramas, and falling in love along the way. Catch up with Lisa at lisabrownroberts.com, Twitter, Facebook, Tumblr and Instagram.
a Rafflecopter giveaway