Today for YA Reader Appreciation Week blog hop we have Evernight Teen author, Tiffany Truitt talking about Women Crush Wednesday. (BTW, Sasha Hibbs hosts me today) BTW, here's the entire week's lineup, and don't forget to enter the Rafflecopter when you're there, to win some very cool reads. Okay, now take it away, Tiff!
I would like to start off by thanking Catherine for hosting me today! I am so excited she agreed to be a part of the YA Reader Week Blog Hop ☺ Now, let's get to Women Crush Wednesday.
As part of my post for Man Crush Monday, I followed my male protagonist, Ed, through some of my novel's twists on the contemporary love story (i.e all those classic romantic tropes turned on their head). I thought, since my YA Contemporary / Mystery, The Language of Silence, was told by dual narrators that I would do the same… this time focusing on my female protagonist, Brett.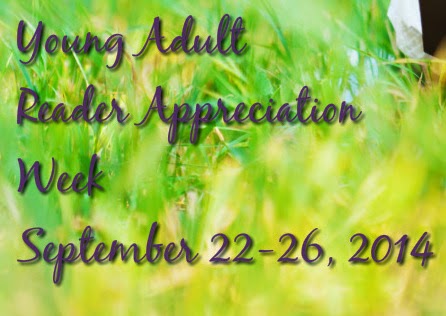 The Meet: Typically, the meeting of the two lovers is done in some highly convenient but seemingly random aligning of the stars way. But in The Language of Silence, my couple already knows each other. Using the famous, "I have a crush on my best friend's sister," element, I added my own twist. Brett and Ed, while always attracted to each other in an almost ungovernable way, are brought together when Brett's brother, Tristan, dies under mysterious circumstances. With Tristan no longer there to keep them apart combined with the magnetic pull of their own grief, they are doomed to collide.
Here's the excerpt, in Brett's Words:
   The cold air causes my skin to erupt in goosebumps. I pull the towel tighter. I only glance at Ed. He's still sleeping, the blanket pulled over his head, and only his arm pushes out from the covers as if he is reaching for something.
   I pull open his closet door and begin to go through his collection of t-shirts. I hear him stir, but ignore him.
   "What the hell, Brett?" he yells groggily.
   "Good morning, sunshine," I reply, refusing to turn around.
   I hear the bed creak as he moves to sit up. "What…what…what are you doing, Brett?" he asks. His anger suddenly diminishes. I know it's the shock setting in.
   "I need something to wear."
   "Obviously. Your lack of clothing tells me that much," he snaps. It's almost funny to see his emotions go so unchecked, unregulated.
   I turn around to face him, one hand clutching my towel and one hand on my hip. "Calm down, sugar plum. It's not like I'm standing here naked. I have a towel on."
   "Just put some fucking clothes on, Brett."
   I sigh. "F-ing clothes? Huh? And here I was thinking no clothes was the way to go about that."
   He closes his eyes and runs his hands through his hair. "Brett," he warns.
The First Kiss: The first time a literary couple kisses is usually filled with fireworks, shooting stars, and gentle, sweet caresses. Mine involves trash, a shower, and a bit of cursing.


A short excerpt, in Brett's Words: 
   "Do you regret it?" I wish my voice wasn't so shaky.
   "The truth?"
   "Always."
   "No. I don't regret it. I just fear I will later."
   I take a deep breath. Not the answer I dreamed of, but one I can accept.
   "Can I kiss you again?"
Get The Language of Silence! Amazon, B&N, Evernight Teen
Tiffany Truitt received her MA in literature from Old Dominion University. Her debut Chosen Ones, first in the Lost Souls trilogy, is a searing look at what it means to be other and how we define humanity, as well as a celebration of the dangerously wonderful feeling of falling in love.
Who's one of your fave fictional heroines?